Shop by: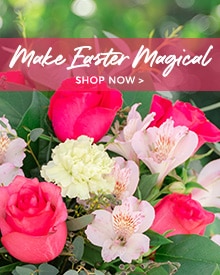 Best Sellers Flowers
Check out our most popular flowers! The Flower Bucket has a huge assortment of all types of flowers such as roses, plants, popular summer and spring flowers, and modern flowers. We can deliver any bouquet you choose to Austin, TX and beyond!
Flowers in a Gift
The Flower Bucket has many "flowers in a gift" that come in an unique vase that can be used many times! The recipient will think of you every time they use it! The Flower Bucket in Austin, TX has Flowers in a Gift suitable for every occasion.
Spring Flowers
Spring flowers are in the air and The Flower Bucket has all the best flowers for Spring, including tulips and Easter lilies! Brighten someone's day with fresh flowers for Spring from The Flower Bucket, your local Austin, TX florist.
Sunflowers
The Sunflower. Even its name reminds us of sun-drenched days outside. With its bright yellow petals that mimic the sun's ray, the sunflower is the iconic flower of summer. It makes the perfect arrangement to grace everything from your kitchen windowsill to your outdoor picnic tables for a birthday, family gathering or just because!
Tropical
Send someone a whole new world when you send them a tropical or exotic bouquet. Tropical flowers hold a special place in the hearts of flower lovers due to their breathtaking fragrance and exquisite beauty. Tropical blooms may vary by season and availability. Please note Tropical bouquets are not available for same day delivery.